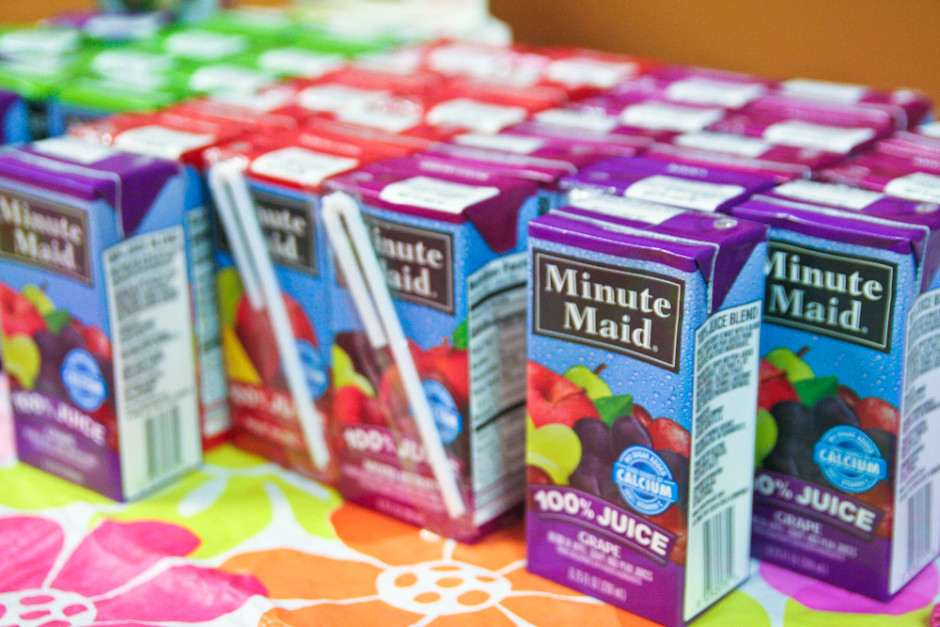 When we were kids, fruit juice had a healthy halo around it, and "good" moms and dads gave their kids apple juice rather than Fanta at snack time. But today's parents have absorbed a new message: that even 100% fruit juice is hardly better than soda, and quite possibly, as a pediatrician wrote in Time magazine in 2014, "the root of our obesity problem."
The truth, new research suggests, might be somewhere in the middle.
In an analysis of more than 34,000 children, researchers from the University of Washington found that one 6- to 8-ounce serving of 100% fruit juice was associated with the equivalent of a (clinically insignificant) 0.3 pound increase in weight in kids ages 1 to 6, and not linked at all to weight gain in kids ages 7 to 18.
So, while whole fruits and veggies are still the way to go to get the best part of produce— vitamins and fiber—into children's growing bodies, it turns out that a moderate amount of no-sugar-added fruit juice isn't going to wreck your kid's diet. Some takeaways, from doctors who sounded off on the research:
-Make sure you serve 100% fruit juice. "This is what we studied," says senior author James Krueger, M.D. "The evidence on weight gain, diabetes [risk] and other health conditions for [drinking] sugar-sweetened beverages—like soda and fruit drinks—is very solid."
-Follow the American Academy of Pediatrics' guidelines for what a single serving is: 4 to 6 ounces a day for children aged 6 and younger, and 8 to 12 ounces a day for kids aged 7 to 18. That's the equivalent of your average juice box; and about half of a typical restaurant's "small" cup.
-Foods and drinks with a lower glycemic index (a measure of how fast its digested by the body) will be satisfying for longer than ones with a higher glycemic index, and are less likely to. Here's a rundown of how some fruit juices stack up:
| 6 oz. 100% Juice (unsweetened) | GI (how quickly it's digested) |
| --- | --- |
| Apple juice | 57 |
| Grapefruit juice | 69 |
| Orange juice | 71 |
| Cranberry juice | 80 |
Source: Rob Thompson, M.D.
Photo credit: Steven Depolo via Flickr