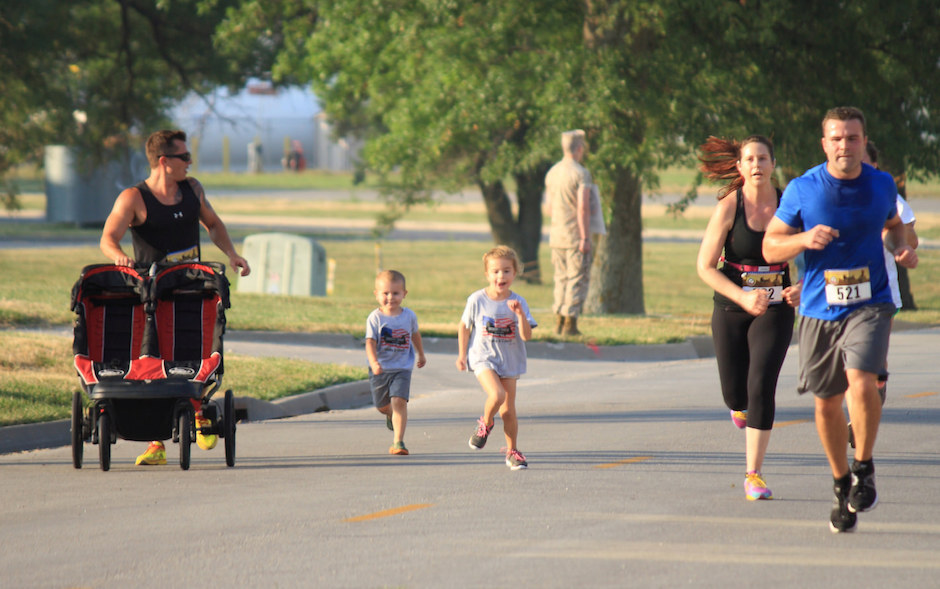 You know those days when everything is going wrong—and you just want to throw in the towel? As in, toss the printer that keeps jamming, beg off the work assignment that's not coming together, and trade the running shoes for bath slippers? (Just spitballing, here; this certainly didn't happen in our house this morning.)
Apparently, our kids are watching how we respond to difficulty more than we think.
Researchers at the Massachusetts Institute of Technology recently performed a study with 260 toddlers and their guardians. They split the child-parent pairs into three groups. The first watched their grown-ups pretend to struggle to remove a key chain from a carabiner—all the while verbalizing their frustration ("gosh this is hard!")—and then succeed with the task. The second group of children watched their caregivers finish the task easily, and a third, the control group, didn't watch adults perform a task at all. Afterwards, all the children got a music box with a big button that didn't function, and a hidden button that did.
The MIT scientists were surprised by their findings: The children who watched their parents overcome difficulty moments before tried harder, and longer, to make the inert button work than the other toddlers. There was no difference in the amount of persistence the kids showed in the group who saw the caregivers succeed easily and those who didn't watch the adults work on a task at all. Researchers' takeaway: Parents shouldn't be afraid of letting their kids see them struggle through a task, and in fact should embrace opportunities to try to overcome something tricky in front of them.
I like the idea that our kids might get something out of watching us flail a bit, whether it's attempting a sport that's out of our comfort zone or not giving up on the spaghetti jar lid. It's liberating, really, to think that the Superwoman act might not be all that it's cracked up to be. At least that's what I plan to keep in mind as I stare down the busy month ahead.
Top photo courtesy of Mike Frizzell via Flickr