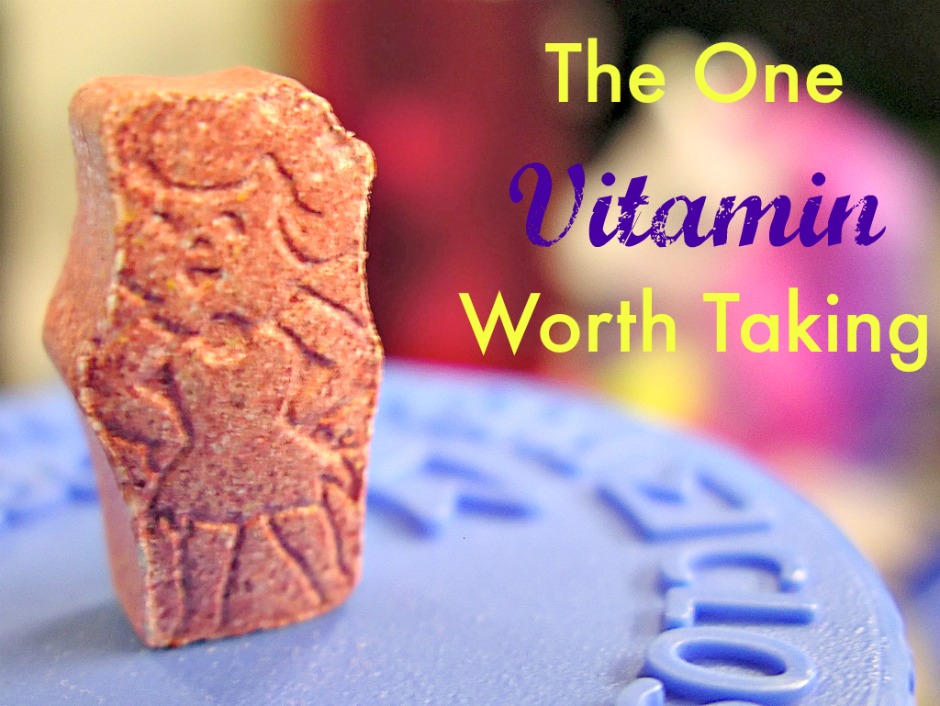 Anyone who reads my blog knows that I'm skeptical of supplements. I echo the advice that most medical experts have given me time and again in my years of health reporting: The absolute best way for kids—and grown-ups—to get their vitamins is by eating a colorful variety of vegetables, fruits, lean proteins, low-mercury fish, and whole grains.
Except, it seems, when it comes to Vitamin D.
At my pediatrician's office for my youngest son's 4th year well visit in early January, I confidently checked off every box she presented to me in terms of monitoring his health. I was presenting him with (mostly) healthy foods, putting him to bed early(ish), etcetera. (The thumb sucking conversation was a can I kicked down the road). But then Dr. Gara asked if I was giving him Vitamin D each day. Yes, I told her; he drinks a lot of milk. No dice, she said. He—and his brothers—should still be taking a 400 IU supplement of Vitamin D each day, she told me.
Funny, I thought that Vitamin D were mainly for breastfed babies, and that once kids started drinking fortified milk, they got what they needed. So I double checked with my trusty pediatrician advisers at Two Peds in a Pod, and they confirmed what Dr. Gara said. In 2009, the AAP upped all kids'  daily requirements of Vitamin D to 400 IUs. But what about kids—like mine—who put away enough milk in a year to nourish a small city? "(400 IUs) is equivalent to 32 ounces of milk per day. This is TOO MUCH milk for anyone other than an older formula-fed baby who has not yet started solids foods," the pediatrician bloggers wrote in a post on the subject.
And what about Vitamin-D-rich sun exposure? In the summer months, kids should be wearing sunscreen to protect against skin cancer, which blocks much of the penetration of the vitamin; in the winter months, most children don't spend enough time outside in sunny climates to get enough of a benefit.
The reason this all matters is that sufficient Vitamin D is essential for healthy bone growth, and also seems to help protect kids against certain illnesses, asthma, and allergies. Add to that a new study showing that toddlers who took extra Vitamin D were leaner and had greater muscle mass, and supplements are—I totally concede, now—a no-brainer.
For the past four and a half months, I've given my kids a Vitamin D supplement every morning (along with a Culturelle probiotic, but that's a post for another day). None of them has had more than a mild cold all winter, a fact I realize provides absolutely zero evidence beyond the anecdotal but, given our family history of pukey and flu-y winters, I'm mentioning just for kicks.
There are a ton of fine-tasting, kid-friendly supplements of Vitamin D3 (the kind best absorbed by the body). Some are folded into a "complete" multi-vitamin, but as long as your child has a reasonably healthy diet, there's no need to pay extra for that if you don't have to. In 2013, Consumer Reports rated options for both adults and kids, here. Their top recommendations for kids are:
Carlson Laboratory for Kids 400 IU drops
Nature Made Kids Chewable D3 400 IU
Nature Factors Vitamin D3 for Kids
CVS Children's Chewable Vitamin D 400 IU (This product doesn't seem widely available anymore; my kids take the CVS brand gummies, here.)
Bottom line: We should keep serving kids milk and making sure they have lots of time outdoors, in the sunshine. But when it comes to Vitamin D, a supplement is best.
Photo Credit: Mark's vitamin via Photo Pin, cc