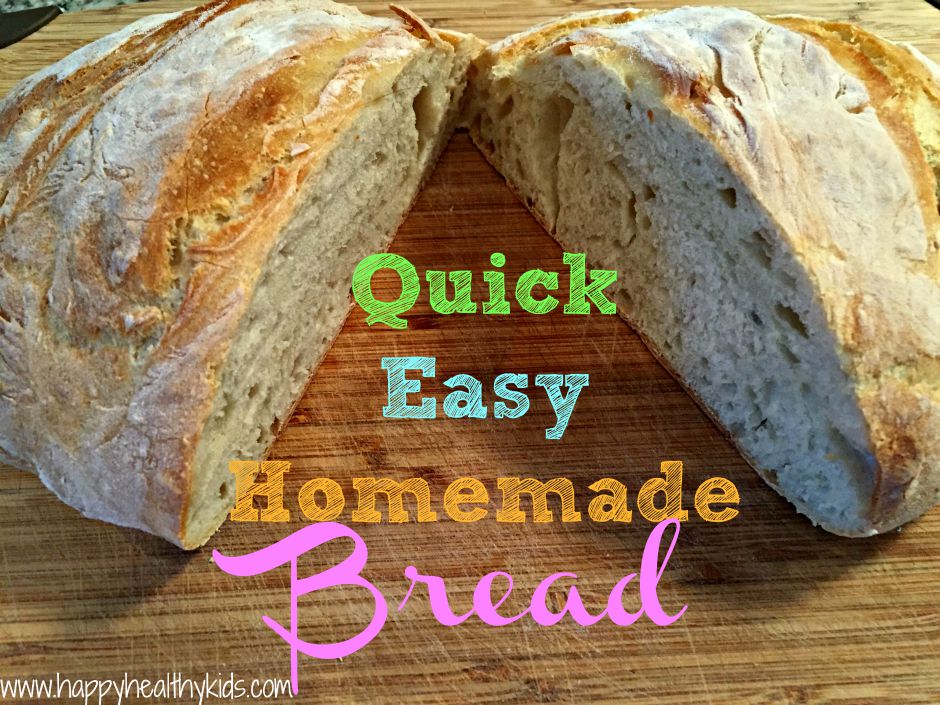 In this inaugural summer of bringing three children out to eat to places that don't serve your dinner in paper sacks, I learned that my kids and I share a favorite thing about restaurants: the breadbasket. Especially when it's filled with warm, chewy, just a little crunchy, freshly-baked dough. When the chicken is "too spicy" or the vegetables "too saucy," good bread saves a meal.
A little while ago, my middle son, the biggest carbophile in our crew, started asking me to serve "restaurant bread" with dinner. The truth is, in my early 30s, when I had one baby and grand plans about home-making everything, I tried my hand at baking bread, and never landed on a good recipe that didn't involve a day of proofing and kneading (who has the time?) or a bread machine (who has the space?)
But a couple months ago, I hit bread-recipe gold, thanks to Alicia over at Somewhat Simple. It's (no joke) really easy, as well as a nice way to pass the time with kids: while kneading, I give them their own balls of dough to shape. It's also delicious—perfectly soft on the inside and a little crunchy on the outside. I can't think of a better perk to a Sunday (or a boring mid-week) dinner. It goes well with summery salad, grilled chicken, or as the weather turns to fall, soup. Serve with a side of great olive oil for dipping or whipped butter for spreading.
Easy Homemade Bread (adapted from Somewhat Simple)
Ingredients
1 1/2 tablespoons instant yeast
3 cups warm water
1 tablespoon salt
6 1/2 cups all-purpose flour
Instructions
Dissove the yeast in the warm water in a very large bowl.
Mix in salt and flour until just combined. I do this in a food processor but you could also use a wooden mixing spoon or large fork. The dough will be very soft.
Cover with a slightly damp kitchen towel and let rise in a warm place for 2 hours.
After rising, divide dough into two pieces and shape each into a round ball. Coat your hands and counter in flour to make it easier to manipulate dough.
Place each ball of dough on a piece of parchment paper or wax paper, and let it rest for 40 more minutes.
During this second rise, preheat oven to 450. Place a baking stone or overturned baking sheet (this is what I did; it worked perfectly) on the upper oven rack. Put a small broiler pan or small metal cake pan on the lower shelf. Heat the stone or sheet at least 20 minutes before baking.
When the dough is ready to bake, dust it with flour and cut three deep slashes across the top. Slide or place the dough from the parchment paper onto the stone or pan carefully. Put stone or pan back in oven if you have taken it out to place dough on it.
Pour a cup of water into the broiler pan/cake pan on the bottom of the oven and shut the oven door quickly. Bake until golden brown, 24-28 minutes.
Cool and freeze one loaf if not using within a day or two. Defrost on counter for an hour before serving.
http://www.happyhealthykids.com/found-easy-homemade-bread-recipe/