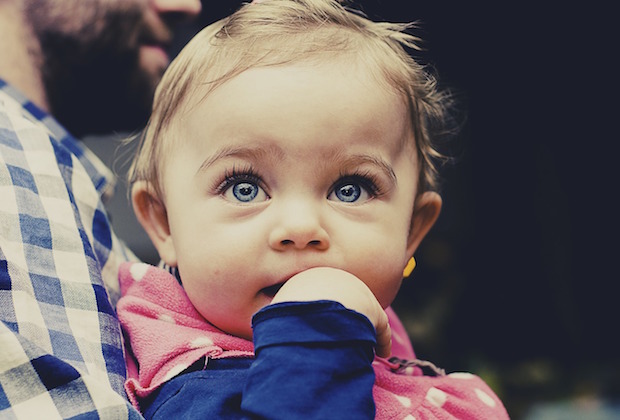 I'll admit that in the realm of kids' wellness, eye health has historically been off my radar. Part of this can be chalked up to genetics: Neither my husband nor I have vision problems, and ocular issues don't run in our family. But apparently, American parents, generally, are pretty clueless about eye health. A recent survey sponsored by the Vision Council and American Optometric Association reveals that 24 percent of parents would only ask to have their child's eyes checked if they suspected a problem; meanwhile, just 2 percent of parents would wait for symptoms to take their child to a dentist for the first time.
Some recent news and a conversation with the pediatrician clued me into the fact that I could stand to pay more attention to my kids' eye health. Five to 10 percent of preschoolers and 25 percent of school-aged kids have vision problems, while most eye conditions, from amblyopia ("lazy eye") and retinoblastoma, are treated most successfully when caught early. Here are three surprising things I learned in my research; hope you might pick up something new, too.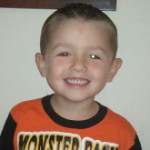 1. Watch out for "the glow" in photos of your kids. Do you "know the glow?" I didn't, until the folks from an organization of the same name reached out to me. Apparently, if your child's eyes emit a white or golden glow in photos, that's evidence of Leukocoria, or an abnormal red-eye reflex that's common to many eye conditions, such as amblyopia, cataracts, and some forms of eye cancer, including retinoblastoma. Some 1 in 80 kids will exhibit "the glow" in photos. If yours does, the doctors at Know the Glow suggest you talk to your pediatrician and ask for a red reflex screening of the eyes. Many eye conditions resolve themselves completely in children when caught early. For more information, check out Know the Glow.
2. Eye rubbing can be a sign that a child is logging too much screen time. A recent study of 7- to 12-year-olds found that 7% of children suffer from symptoms of dry eye disease, and those who did were far more likely to be on their smartphones for several hours per day (and less likely to spend time outside) than their peers without the condition. Apparently, we blink less when we look at screens, and that can lead to faster evaporation of the tear film and lead to dry eye, an uncomfortable condition that causes itching, irritation, and in severe cases, vision problems. If your child seems to complaining about his eyes or rubbing them frequently, talk to your pediatrician or a pediatric ophthalmologist; and consider cutting back on screen time. When children in the study did just that, their dry eye symptoms resolved.
3. Some learning challenges are rooted in vision problems. School demands a lot of hard work on the eyes. We might suspect that kids who squint a lot are candidates for a vision screening, but did you know that attention and reading problems might also be linked to eyesight challenges? According to the American Academy of Ophthalmology, four underappreciated signs of eye problems in children are:
Having a short attention span: Your child is more apt to lose interest in lessons or games because their eyes are straining too hard to keep up.
Losing one's place in a book: Blurring or straining can make it hard to follow along.
"Hating" to read: When it's hard to see a page, reading can be taxing, and not fun.
Turning their head to the side: Does it feel like a child isn't listening, or playing coy, by constantly turning her head when someone is talking? If they have a refractive eye disorder, like an astigmatism, this might help them see better.
The American Academy of Ophthalmology and American Academy of Pediatrics recommend that children have their eyes checked by a pediatrician at birth and at every well visit starting at age 6 months. By age 5, each eye should be checked separately every year, and if a problem is found, a visit to a pediatric ophthalmologist is in order. If your child's pediatrician isn't performing regular checks, speak up, even if you don't notice anything amiss. Kids' eyes are put to the test more than ever these days; they need TLC just like the rest of them.
Photos courtesy of Pixabay (top) and Know the Glow.