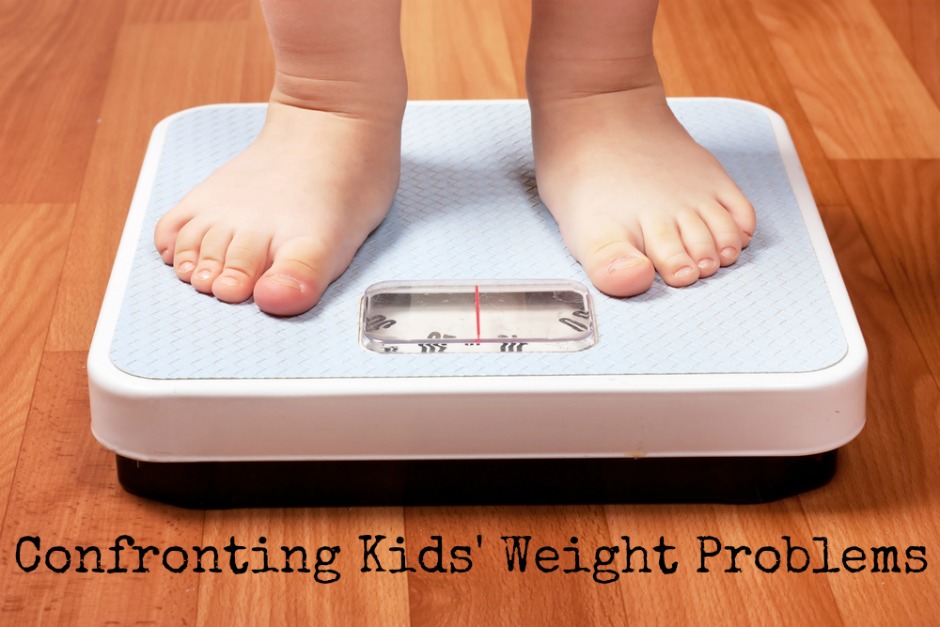 More than 96% of parents of overweight preschoolers and 79% of parents of obese youngsters believe their child is the "right" size, say researchers at New York University and two other medical centers. A new study in the research journal Childhood Obesity compared parental perceptions to those of two decades ago, and found that while proportionally far more kids are clinically overweight or obese these days, the vast majority of parents believe their kids' weight is "just about right."
The stat is obviously worrisome—so much so that David Katz, M.D., the editor-in-chief of Childhood Obesity and a Yale physician, has coined a new phrase for what our generation of parents apparently suffers from: oblivobesity. But when it comes to the ages of the kids in question in this particular study—2- to 5-year-olds—it's also, admittedly, relatable. I have one child who has a slightly high BMI, and yet is super-active, happily eats a wide range of fruits and veggies, and doesn't really look overweight. It's hard to imagine he has a "problem"—at least one that won't shake out as he grows.
Wanting some perspective, I spoke to Julie Kardos, M.D., a Philadelphia pediatrician and one-half of Two Peds in a Pod, the blogging team who serves on Happy Healthy Kids' advisory board. She shares her thoughts about "oblivobesity," why we shouldn't tell kids they need to "lose weight," and a wake-up call when it comes to kids' portion control.
Q. Were you surprised to learn that almost all parents believe their overweight child is the "right" weight?
A. We were struck with how high the number was, but honestly, we see so many parents who don't have a realistic view of their child's weight. And it's not just overweight kids' parents. Though far fewer relatively speaking, parents of children who are underweight often think their children are normal weight.
Q. How do you explain it?
A. You often see family patterns. Parents who are overweight, too, are often apt to think they're children are at a fine weight, because it's what they live with themselves. Also, it may be a reflection of societal trends. More and more adults are overweight. Clothing stores are accommodating by making sizes roomier—a 6 is sized closer to what an 8 or 10 was when we were growing up. Overweight has become the new "normal" for many people.
On the flip side, I also see many parents who think their kids have a weight problem when in reality they are just fine. Often, parents of boys who are normal weight are convinced they are underweight. This may also be a reflection of parents—in this case their own weight insecurities or concerns.
Q. I think a lot of parents think—and are often told by other, well-meaning adults—that their kids will grow out of the baby weight naturally, and being overweight as a child is no big deal.
A. It's not a great stance to have, actually. Weight patterns are hard to reverse because you become more and more ingrained in your eating habits as you age. And being overweight and obese are associated with a long list of health problems. In the short term, heavier kids have a harder time exercising, or simply just being active in the way kids should. They often have a tough time doing simple, everyday things like getting on exam table. Often their dental health suffers because of poor eating habits. And they are more likely to get teased. In the long term, overweight is associated with heart problems, joint problems, diabetes, and certain cancers.
Q. If you find a child to be overweight, how do you talk to families about it?
A. Telling kids they need to "go on a diet" or "lose weight" usually isn't helpful. Talking to them about the importance of sticking to their current weight for the next year as the continue to grow taller sits a lot better. We'll often say, "you've gained enough weight for this year—let's watch what we eat, and get lots of exercise, and let your height catch up."
Q. What would be your top tips for parents who want to help overweight kids do just that?
A. First, make healthy eating a family affair.
Stock up on more fruits, vegetables, lean proteins, and whole grain snacks, and eat them yourself—there's little chance a child who struggles to eat healthily is going to happily accept a piece of fruit for snack if you or a sibling is eating a candy bar.
Think about how much food you serve to a small child: Often, parents serve their 6-year-old the same portion they serve to themselves, even if that child is less than half their size. Serve small portions, and then allow them to ask for more if they are still hungry.
Before serving them seconds, or a snack right after a meal, set a mental (or even an actual) timer to 20 minutes, and then check in again to see if your child is still hungry.
Often, that's how long it takes for your stomach to acknowledge that it's full. Chances are, they'll be off playing and the hunger pang will have gone away.
Finally, make sure you schedule those annual well visits with your pediatrician.
This study shows us that it can be very hard for parents to have a good sense of whether their children are at a healthy weight. Pediatricians can give you perspective, good advice—and a contact number for a nutritionist if you need extra help.