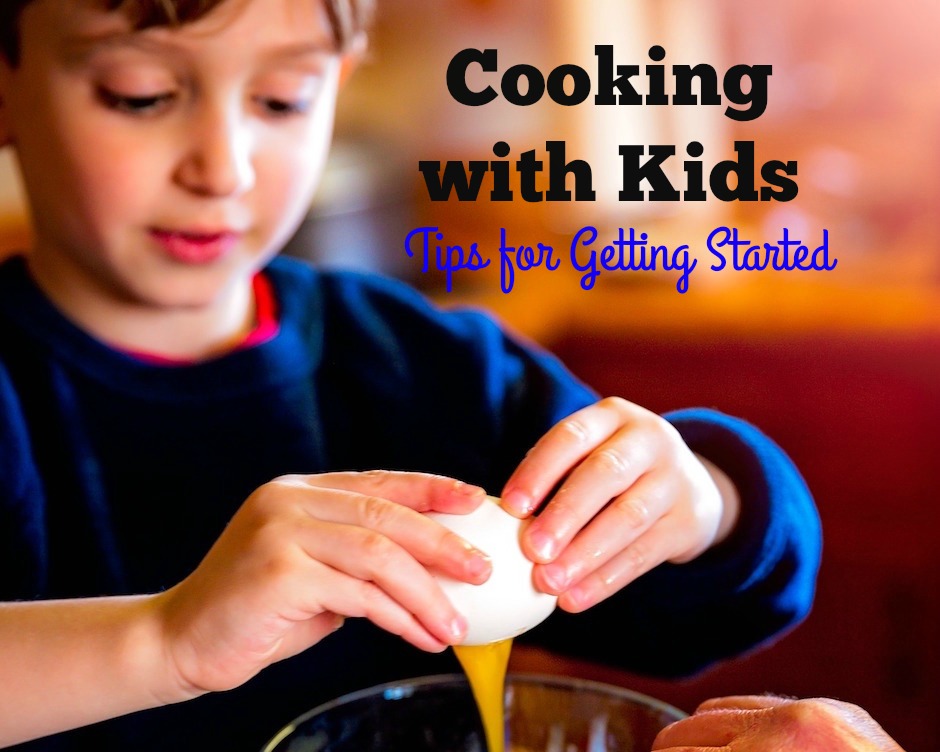 This is a guest post by Cassie Phillips, a freelance writer from Ohio. For more on Cassie, see below.
There's no better time to get your children involved in cooking than winter—we're all forced to be inside more, and there's something cozy about being in the kitchen together. So why not just break out the board games and order a pizza? Solid research—as well as nutrition gurus like Michael Pollan—have convinced us that kids who are exposed to cooking eat more healthfully and try new things. And the benefits aren't only health-related either; teaching your children cooking basics can boost their confidence, inspire conversation, strengthen math skills, and foster independent thinking.
Ready to shake images of accidents and messes, and get your kids in the kitchen? Follow these steps to get started.
Start Small
It's important to begin one step at a time and first determine what sorts of cooking tasks your children can safely and confidently complete. Giving them too many tough tasks too quickly can set the stage for disaster. To keep you and them organized, establish firm roles at the start of meal prep, and give them just a job or two to focus on.
Preschoolers have limited dexterity, so should be given tasks that involve less fine motor work. Think:
-finding and fetching ingredients from the fridge and pantry,
-tearing leafy greens or fresh herbs
-stirring and mixing ingredients together
-mashing potatoes, yams, or turnips
-garnishing dishes with spices (or baked goods with sprinkles). Just be sure to measure out ingredients for them in advance if you want them to decorate or garnish anything!
Kindergarteners and young elementary-schoolers love to get their hands into things. Put them to work by:
-Washing and cleaning dishes; fill up a sink with soapy water and let them have at it
-Scooping, kneading or forming dough
-Preparing pans or bakeware by oiling, greasing or lining
-Spreading jams, peanut butter, or frosting
-Squeezing or juicing citrus and pouring ingredients into mixing bowls.
Older children can be given the tougher tasks as they get better and more comfortable in the kitchen. Teach them to:
-Chop and slice carefully. It might sound counterintuitive to hand children knives, but they can be taught to respect and be proficient with them by the age 7 or 8.
-Measure ingredients. Older kids can begin learning and remembering recipes.
-Use food processors and electric mixers. Close supervision is essential, but once they get the hang of these appliances, it will really make them feel like a chef.
Find Kid-Friendly Recipes
A lot of the food that will catch a child's eye might not be practical to make. Obviously, it may not be a good idea to start out by baking something complicated like a triple-layer cake or macarons, as pretty as they are. You want them to be excited to eat what they cook, though, so picking a stew, if your child is meat- and veg-averse, may not be a good idea either. Children need time to pick up the basics, so you should start by researching some kid-friendly recipes, and your kids will love. One nice recipe to start with is a healthy, simple afterschool snack like these easy apple rings.
YouTube has a great lineup of different cooking channels with age-appropriate recipes. Some of my family's personal favorites include Cook with Amber and Nerdy Nummies. Cook with Amber is hosted by a kid—which children love—and has a great mix of both healthy recipes and desserts. Nerdy Nummies is unique because it focuses on fun food that references our favorite fantasy worlds.
Get Cooking!
As there are so many benefits to cooking with your kids, there's really no reason not to get started right away. It may even help improve your health if you've traditionally avoided spending much time in the kitchen.
What kinds of dishes are you looking forward to cooking with your children? Tell us your thoughts in the comments.
About the Author: Cassie is a health and technology blogger for eHealth Informer as well as Secure Thoughts and Culture Coverage. When not writing about her experiences and passions, she enjoys preparing healthy, delicious meals with her family.