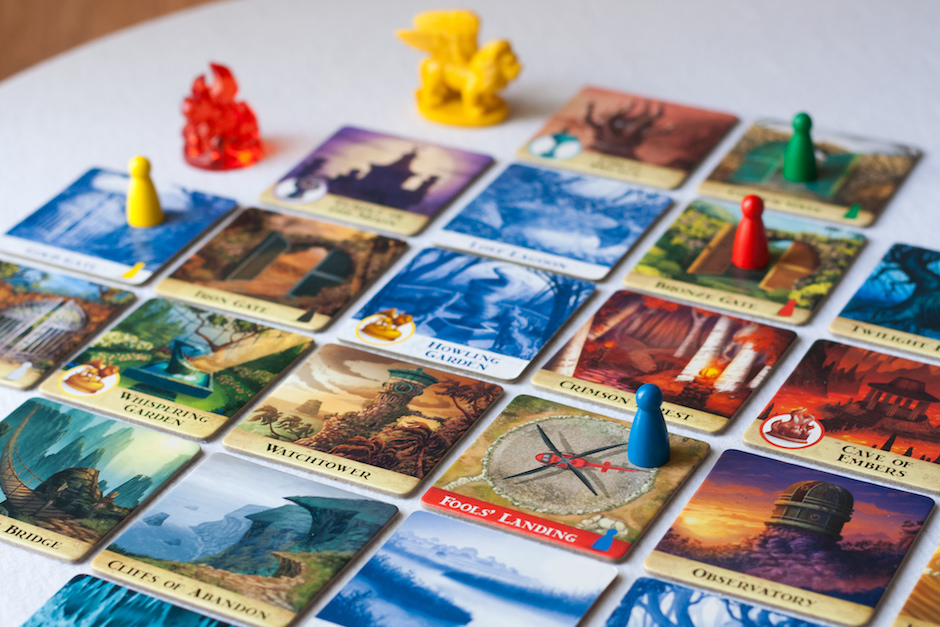 Summer is fantastic and all, but there are two problems that always seem to heat up with the weather around our house: boredom and sibling squabbles. School vacation ensures more downtime, together, which is awesome until my three boys decide there's nothing to do but bother one another. It's times like these when I often suggest that they play a game—we have tons, from classics like Stratego to sports-themed ones like Foosball. But these competitions don't always end well.
Recently, a friend introduced me to the world of cooperative games when her son gave my 5-year-old a board game called "Race to the Treasure" for his birthday. In it, players work together to create a path to a treasure before mean ogres do. The excitement was not in the competition, but the thrill of choosing cards and working together toward a common goal, and it was, surprisingly, an instant hit in our house. I've since done a little reading about cooperative games, and found out that it's a growing trend, and not for nothing: Academics have studied these activities and discovered there are some very real benefits, including decreasing kids' aggressive behaviors both during, and after, play.
Check out some really excellent examples of the genre, below. While many cooperative games exist online, too, I'm sticking to board games here, because I see this as a great opportunity to break from electronics—and as it happens, many of these games have super-rich graphics that are almost as eye-popping as what you'd see on a screen. Consider stocking up in time for summer "break"…at press time, Amazon was running a promotion in which several cooperative games were deeply discounted.

Race to the Treasure
Best for ages 4 and up
By drawing cards with various-shaped pathways and using their spatial relation skills, children must find their way to the treasure before a mean ogre does. Additional cards representing keys and "snacks" for the ogre add some strategy challenges to the game.

Dinosaur Escape
Best for ages 4 and up
The dinos need to get back to Dinosaur Island; can kids work together using their memory and collaborative skills to return them safely?

Outfoxed
Best for ages 5 and up
A pot pie is missing, and children need to gather clues to crack the case. The cool "special evidence" scanner might be kids' favorite part of the game.

Jenga
Best for ages 6 and up
There's a debate out there about whether this is a competitive or cooperative game, and the answer is that it can be either. Instead of tagging the person who topples the tower as the loser, spin the game as a challenge to see how high the group can build the tower.

Forbidden Island
Best for ages 8 and up
A Mensa award winner, this pioneer among cooperative games challenges players to work together to capture sacred treasures before the island under them sinks into oblivion. My 8-year-old got this as a birthday gift last year, and the boys love not just playing the game, but also simply checking out the cool illustrations and game pieces.

Mysterium
Best for ages 10 and up
Slightly spooky and definitely exciting, this game has a strong storyline about a crime that's been committed at an old castle. Players are divided between a ghost and psychic mediums who need to interpret signs to solve the mystery.
Best for ages 10 and up

Freedom: The Underground Railroad
Best for ages 13 and up
Combining history, social consciousness, strategy, and collaboration, this game pretty much has it all. Players assume the role as abolitionists who must evade slave catchers to raise money and shepherd people to safety. The game has variable difficulty settings, but it's pretty complex nature does make it best for older kids.
Top photo: Forbidden Island game shot by Derek Buff via Flickr.